PURCHASE OPTIONS
GNP will sell or lease a skidded EXPANDER system. As an added option, GNP can sell or lease a "Turn-Key" package that will be field installed, permitted and grid connected EXPANDER should the customer chose so.
Power Sales
GNP will own and operate the EXPANDER system and under a long-term contract, sell the customer on-site electricity.
Leasing
GNP will lease the customer an installed and integrated EXPANDER system, for a monthly lease payment. Specific details will be worked out, based on the site and compressor to be connected to. Please contact GNP for specific details.
Installed Skid Sale
GNP will sell the customer an installed and integrated EXPANDER system, at the customers' facility.
Skid Sale
GNP will sell the customer an EXPANDER system FOB, from our fabricators facility.
"Turn-Key"
GNP designed the EXPANDER to be a "Plug-and-Play" system. This allows the units to be installed at the gas compression facilities with little compressor downtime (16 hours). This brief out-of-service time can be achieved because GNP has developed an extensive Project Management system to facilitate integration of EXPANDER systems to the hosts site. Specifically, GNP has built the "behind the scenes" systems (ERP system, documented its project process, compiled extensive fabrication and construction bid documents, navigated and influenced multiple Alberta regulations, designed an off-site communication and control system, etc.) to facilitate the Turn-Key deployment of EXPANDER systems. This includes managing the permitting process, conducting a HAZOP, developing site tie-in drawings, contracting the field installation, managing the field contractors, commissioning the EXPANDER, and training the field operator for on-going operations. This process will be used for EXPANDER units owned and operated by GNP, or sold as a service to customers interested in purchasing a turn-keyed EXPANDER solution.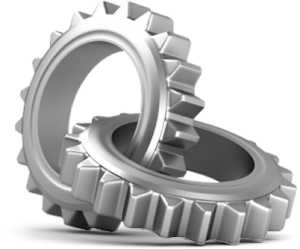 GNP In-house Capabilities
GNP has developed extensive knowledge and experience in developing the EXPANDER system. Specifically, GNP has developed the following in-house skills:
Developed extensive processes to:

Guide the project development process,

Contract manufacture with 3

rd

 party fabricators,

Complete all regulatory application processes in a timely manner, and

Develop and utilize an ERP System to facilitate project execution.

Initiated regulatory changes (provincially and federally) to pave the way for waste heat to power projects.

Developed the EXPANDER's control system software in-house. Field tested and proved start-up/control logic for the EXPANDER unit.

Documented extensive business processes, fabrication and installation documents to support 3

rd

 party fabrication and field construction. This documentation was then evolved into an ERP system which allows GNP to deliver on multi-unit projects in a short period of time.

Hands-on, in-house experience with the EXPANDER system engineering: process simulations, equipment specifications, design, fabrication packages, permit applications, remote communication and control system, and commissioning.

Developed strong supplier/vendor/fabricator network including multiple contingency suppliers, as well as a network of external technical and commercial consultants